Voice Studio Location
Singing lessons are offered in my private studio in Riverview, New Brunswick, easily accessible from anywhere in the Greater Moncton area.
Learning to Sing - Tools of the Trade
Private voice lessons are 30, 45 or 60 minutes in duration. Each lesson begins with skills training: music theory, ear training, sight singing, and vocal technique exercises. This is how you learn to read music, sing in harmony, and increase your vocal range, power and quality of tone. The exercises are not especially fun, but they don't take very long either (about 20 min). The remainder of the lesson is spent singing songs, with piano accompaniment (I play for you).
Students are expected to do theory homework and practise assigned songs between lessons. This takes 15-30 minutes a day for beginners but should increase as you advance.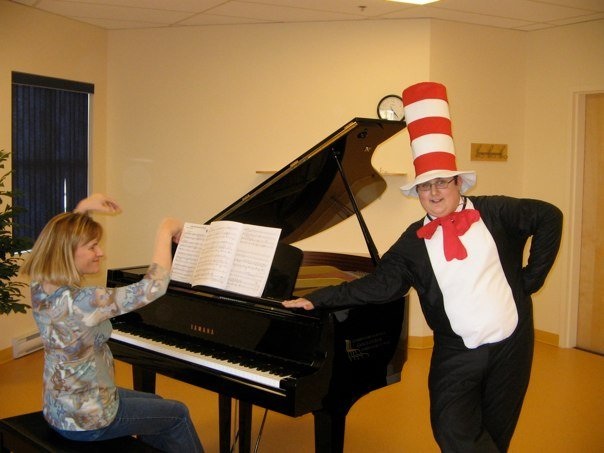 From Mozart to Musical Theatre
I choose the songs for my students, from respected curricula and in a variety of styles (classical, traditional folk, musical theatre). We even learn to sing in different languages - English, French, German, Italian, Spanish, Latin - opening the door to vocal literature that's been written all over the world, spanning four centuries!
Singing for an Audience
Every student is given opportunities to perform, in an environment suited to his or her skill level. This may be a student recital, community event, or the Greater Moncton Music Festival. We perform our songs from memory, dress up and learn about stage presence. Sometimes, we sing in harmony, with one or more other singers. Many of my students enjoy performing in musical theatre productions in the Moncton area, and they can often be heard in lead roles, such as in The Sound of Music, Oliver!, Mary Poppins, and Beauty and the Beast at the Capitol Theatre in recent years.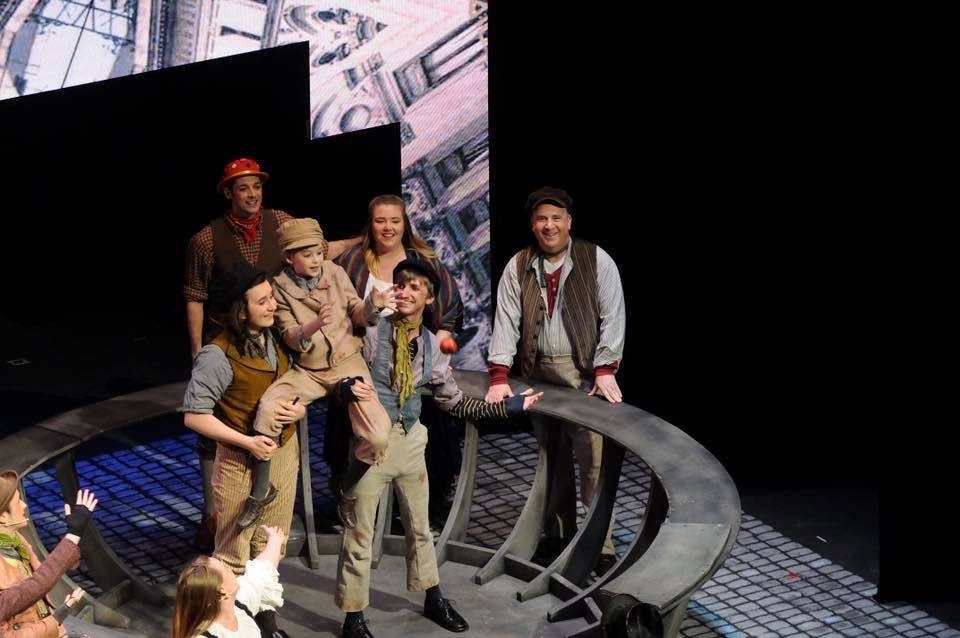 Can Anyone Learn To Sing?
In a word, yes! Singing is a skill, just like playing hockey. To learn the skill requires years of training with a qualified coach and lots of diligent practice. Of course, very few hockey players end up in the NHL... and not everyone who studies singing is Broadway-bound. But if you attend lessons regularly and complete the assigned work at home, you can - and should - expect noticeable improvement, beginning in your very first year of training.
You may wish to take Royal Conservatory exams so you have certificates that document your progress every year. I am happy to prepare my students for examinations in theory and / or voice at any point in their studies.
Singing for Life
The students in my studio tend to stick with this for the long term, returning year after year. This is most rewarding, for them and for me. Singing can be a lifelong activity, providing an emotional outlet, intellectual stimulation, and a great deal of enjoyment at any age. An increasing body of research shows many health benefits of singing, from strengthening your immune system and lowering stress levels to giving your lungs a workout and improving your posture!
One of the best things about singing lessons: you are very likely to make friends in the studio!